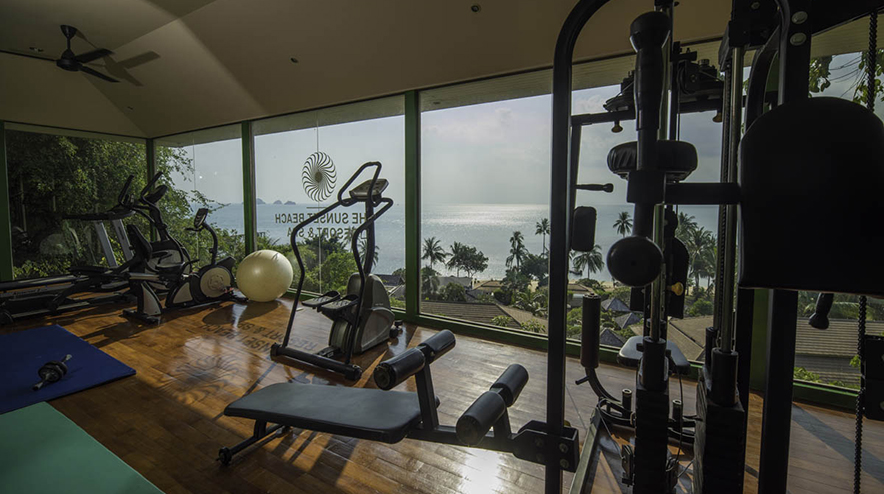 Sunset Gym
Enjoy a work-out with a lovely seaview at the Sunset Gym !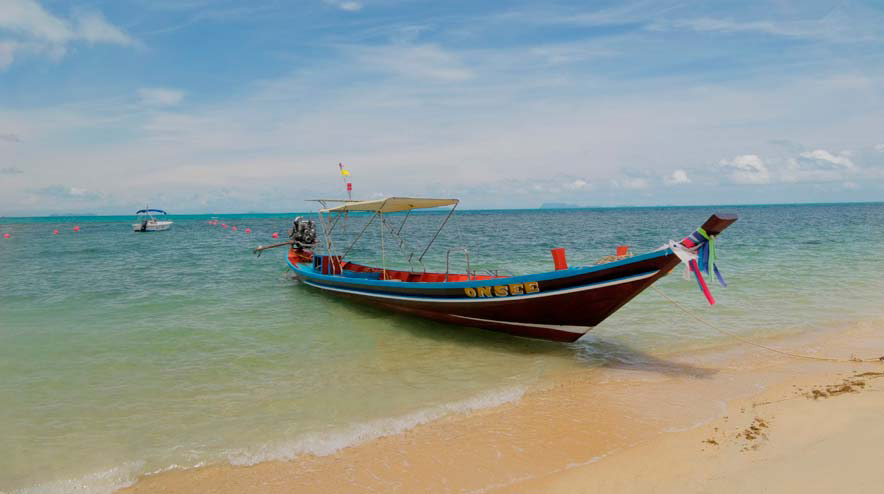 Long Tail Boat Trips
Explore nearby islands on an authentic Thai long tail boat. A great way to explore the beautiful surroundings.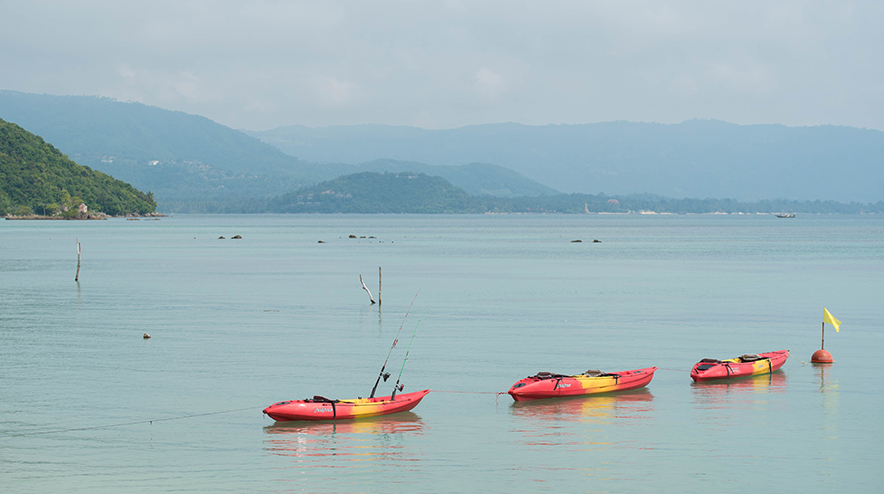 Sea Kayak & Paddle Boarding
Enjoy the sea and paddle a sea kayak and explore the beauty of snorkeling. (complimentary for resort & spa guests)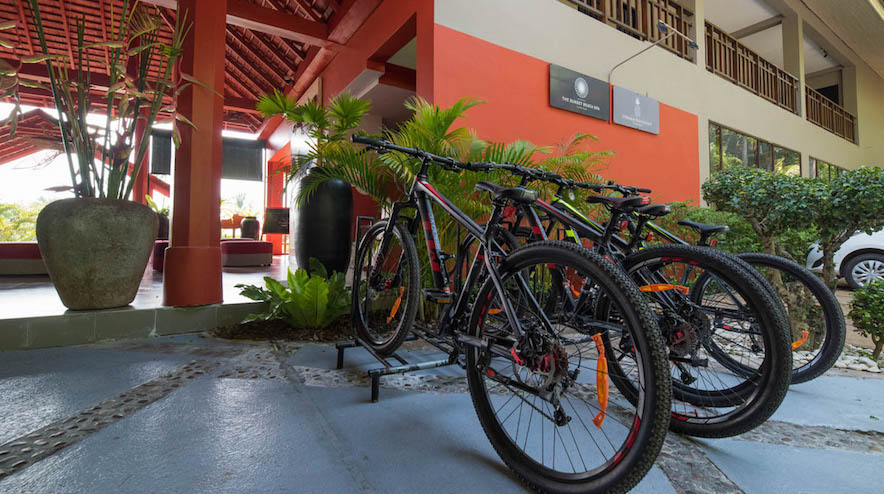 Bicycles
Complimentary for resort guests. Enjoy a relaxing ride around the area and enjoy the lush scenery !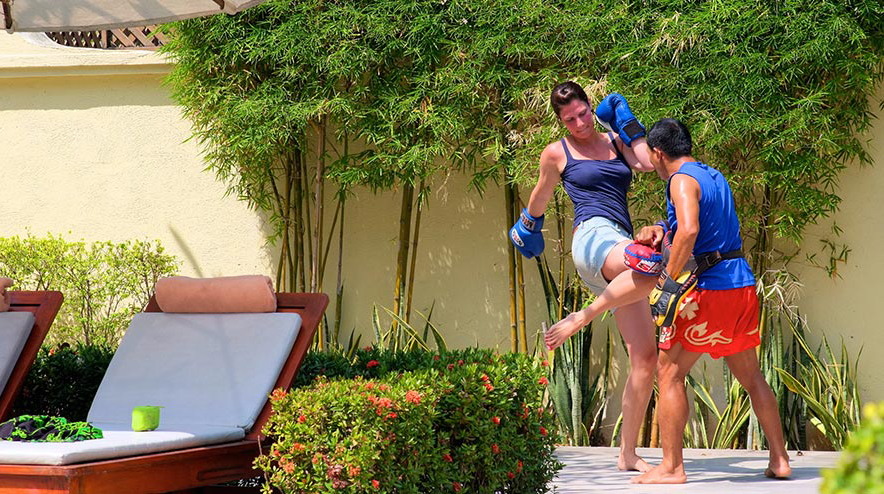 Muay Thai Boxing
Muay Thai or Thai Boxing is the national sport and cultural martial art of Thailand. It was developed several hundreds of years ago as a form of close-combat that utilizes the entire body as a weapon.
Today Muay Thai is becoming very popular on a global scale. It was recently accepted as an Olympic sport, finally gaining it's deserved recognition. Professional martial artists from all sides of the fighting spectrum agree, Muay Thai is essential to becoming an all-around multifaceted fighter. As new training camps and gyms open around the world, Muay Thai will continue to grow in popularity.